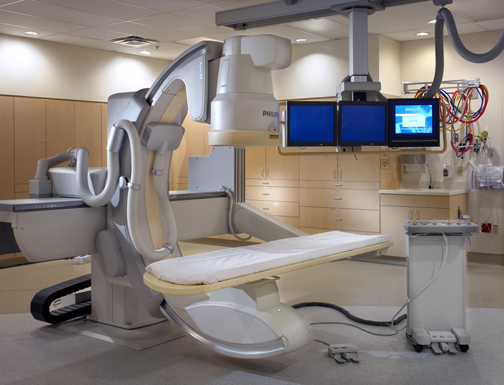 LIONS GATE HOSPITAL EMERGENCY DEPARTMENT
This renovation involved designing a new 75 bed Emergency Department.
The Ultrasound department had to be designed and relocated to another area of the hospital to allow for the ED expansion.
Angiography Suite- Reception Area
This is a new Angiography suite which has been added to the Diagnostic Imaging Department at Royal Colombian Hospital, New Westminster, BC.
 
The inviting entrance leads to the Angiography Suites and Treatment Area.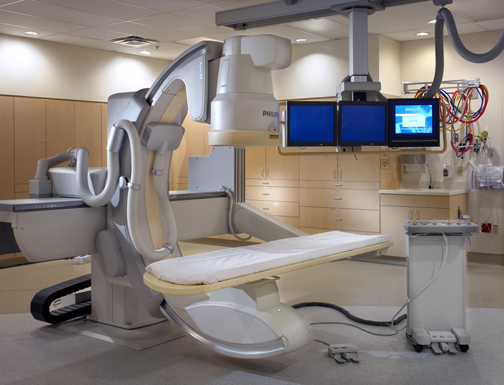 Angiography Suite- Royal Columbian Hospital
The new angiography suite provides ample space to accommodate new state of the art equipment.
Adjustable Lighting and soothing colours are used to provide a beautiful environment for patients and staff alike.
RIDEGE MEADOWS HOSPITAL EMERGENCY AND AMBULATORY CARE
This renovation added a new Emergency Department and Ambulatory Care Department.
QUEENS PARK COMPLEX CARE
This is a 200 Bed Complex Care facility combined with a 24 story multifamily residential condominium tower.
 
QUEENS PARK COMPLEX CARE
This study explores building two condominium towers on the site with a 200 bed complex care facility as a podium.
The lower level of the complex care facility houses the Adult Day program outpatient facility.